Bueno Coffee Substitute is roasted and ground with no other processing. It is the best coffee alternatives in the world today.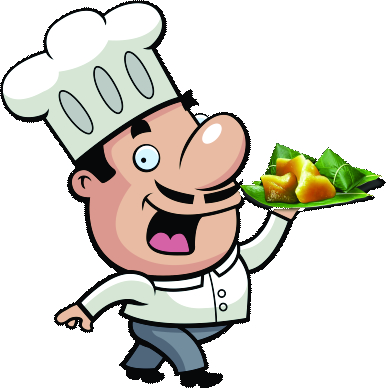 Unlike many coffee substitutes, Bueno Coffee Substitute is prepared by brewing in a drip coffee maker or espresso machine. It contains minerals such as zinc, copper, phosphorous, and iron and contains no gluten, soy,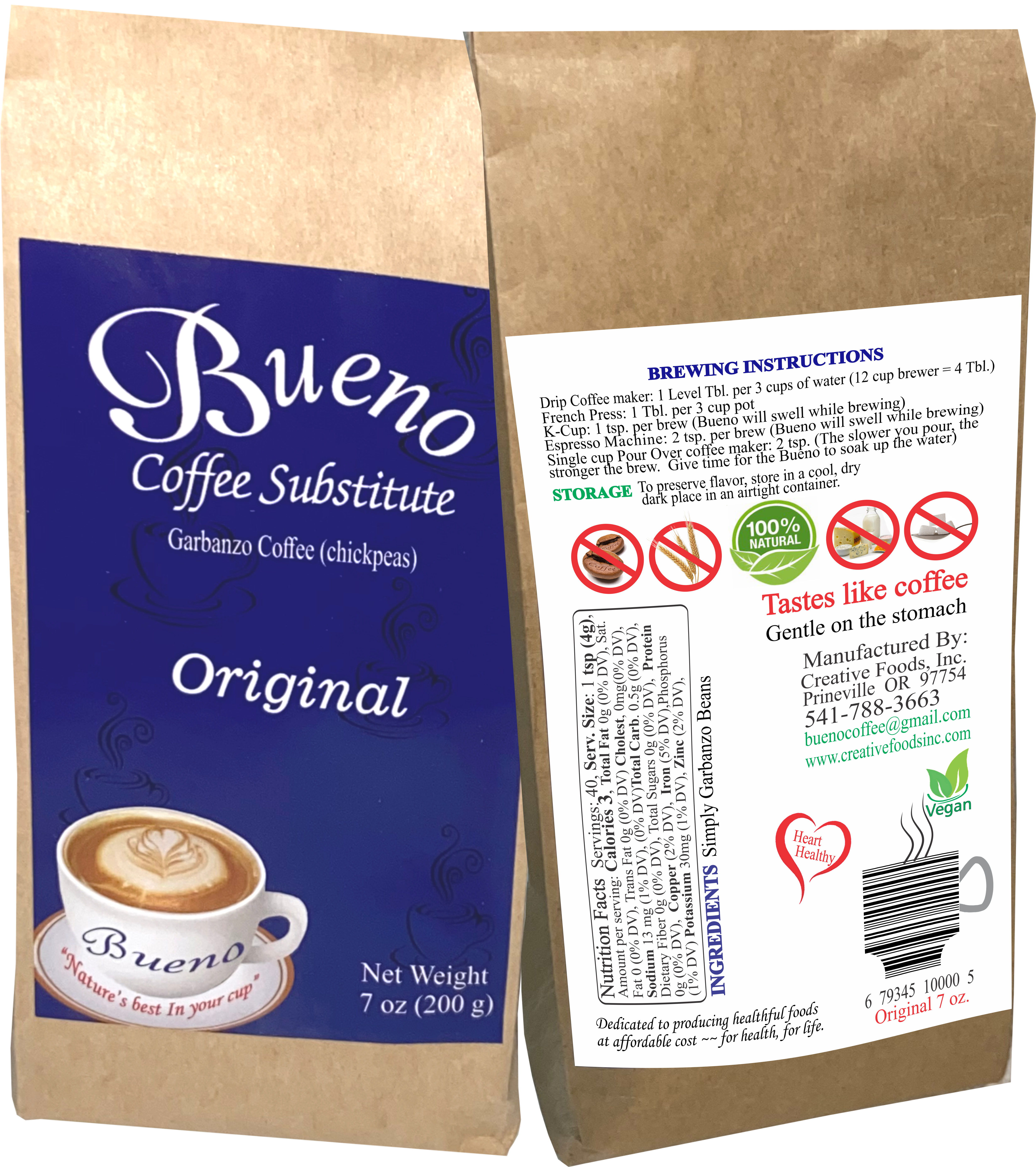 wheat, or artificial flavorings and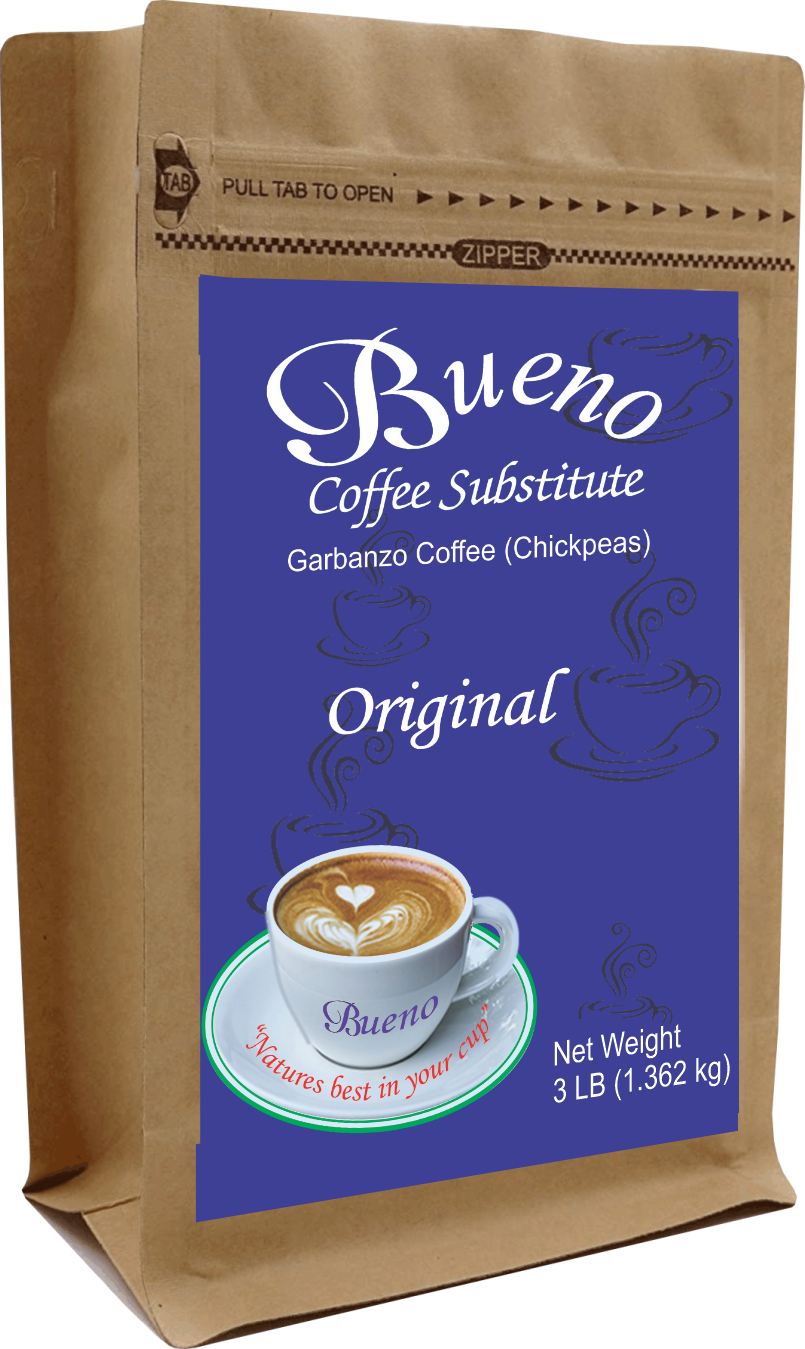 coloring. Since it is 100% naturally caffeine free, both adults and children can enjoy it any time of day or night. Just like coffee, Bueno is great in gourmet recipes like frappuccino, mocha, espresso, float, etc.
Varieties: Original, Creamy Hazelnut, Pecan Praline
Shelf life: 2 years
Storage: Keep n a cool, dry place
Ingredient: Non-GMO garbanzo beans. Ntural flavoring
Allergens: Original has no known alergens
For recipes: Click on the Chef above
Sold in 7 ounce bags and 3 pound bags